Description
SIDE 1
1. 3 Gunslingers
2. It's All Good
3. Summertime Blues
SIDE 2
1. Sidetracked
2. Juke
3. People Talk
4. Shakin' All Over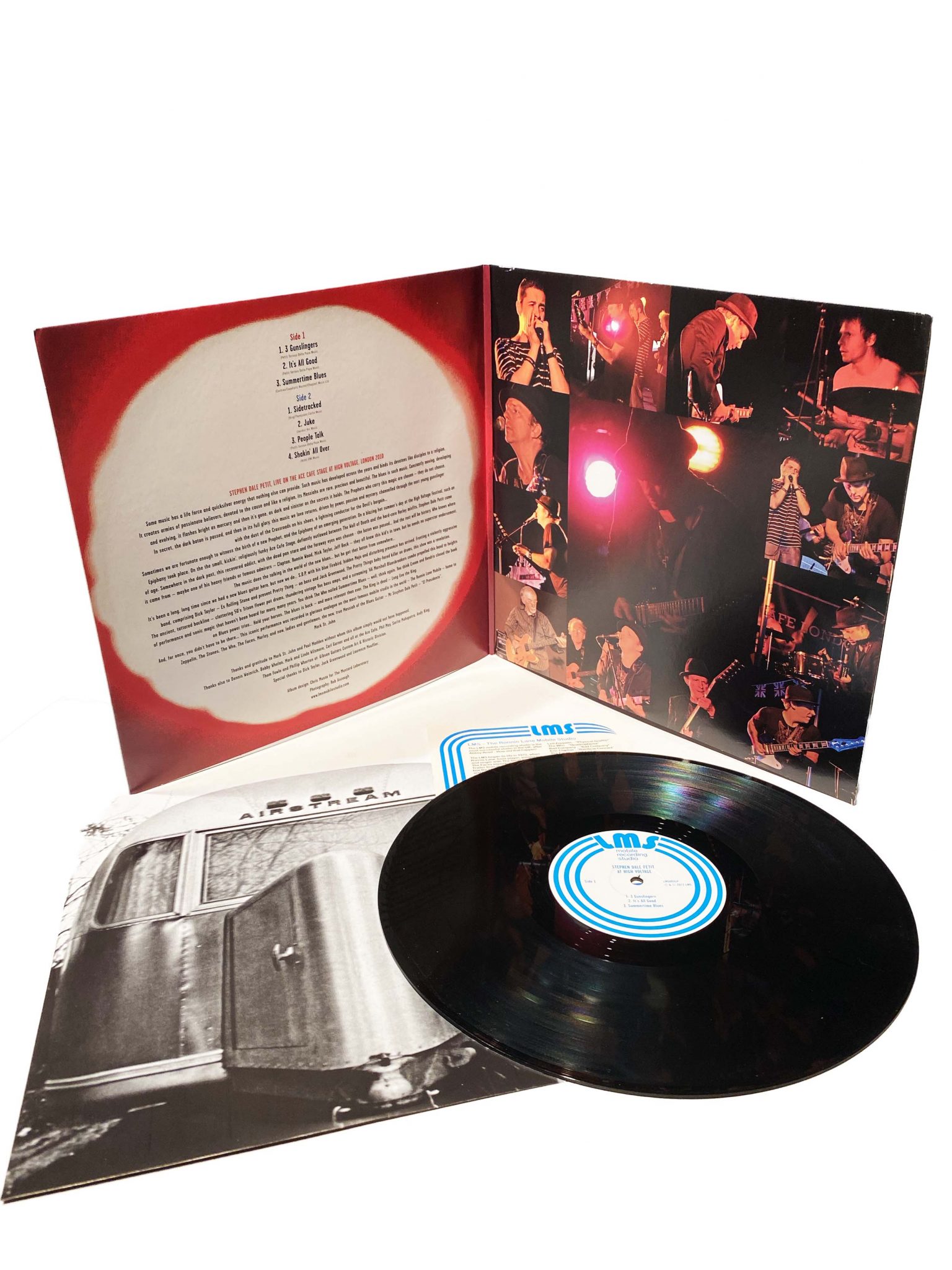 LINER NOTES:
"Some music has a life force and quicksilver energy that nothing else can provide. Such music has developed across the years and binds its devotees like disciples to a religion. The Prophets who carry this magic are chosen – they do not choose. Sometimes we are fortunate enough to witness the birth of a new Prophet, and the Epiphany of an emerging generation. On a blazing hot summer's day at the High Voltage Festival, such an Epiphany took place. On the small, kickin', religiously funky Ace Cafe Stage, defiantly outlawed between The Wall of Death and the hard-core Harley misfits, Stephen Dale Petit came of age.
Somewhere in the dark past, this recovered addict, with the dead pan stare and the faraway eyes was chosen – the baton was passed… And the rest will be history. Who knows where it came from – maybe one of his heavy friends or famous admirers – Clapton, Ronnie Wood, Mick Taylor, Jeff Beck – they all know this kid's in town, but he needs no superstar endorsement.
It's been a long, long time since we had a new blues guitar hero, but now we do… S.D.P, with his Firebird, hidden Mojo and disturbing presence has arrived. Fronting a violently aggressive band, comprising of Dick Taylor – Ex Rolling Stone and present day Pretty Thing – on bass and Jack Greenwood, The Pretty Things baby-faced killer on drums, this show was a revelation.
The blues is back – and more relevant than ever. The king is dead – long live the king.
And, for once, you didn't have to be there. This iconic performance was recorded in glorious analogue on the most famous mobile studio in the world – The Ronnie Lane Mobile – home to Zeppelin, The Stones, The Who, The Faces, Marley, and now, ladies and gentlemen, the new, true Messiah of the Blues Guitar – Mr Stephen Dale Petit – "El Presidente"."