WIN STEPHEN DALE PETIT'S ENTIRE CATALOGUE!
N.B. This competition is now closed
The good folks at Rough Trade West are giving away 50 signed copies of SDP's new single "My Friend Bob".
The cover depicts all manner of famous Bobs and the first fortunate owner of a signed single who can name each and every Bob wins The Complete Works of SDP.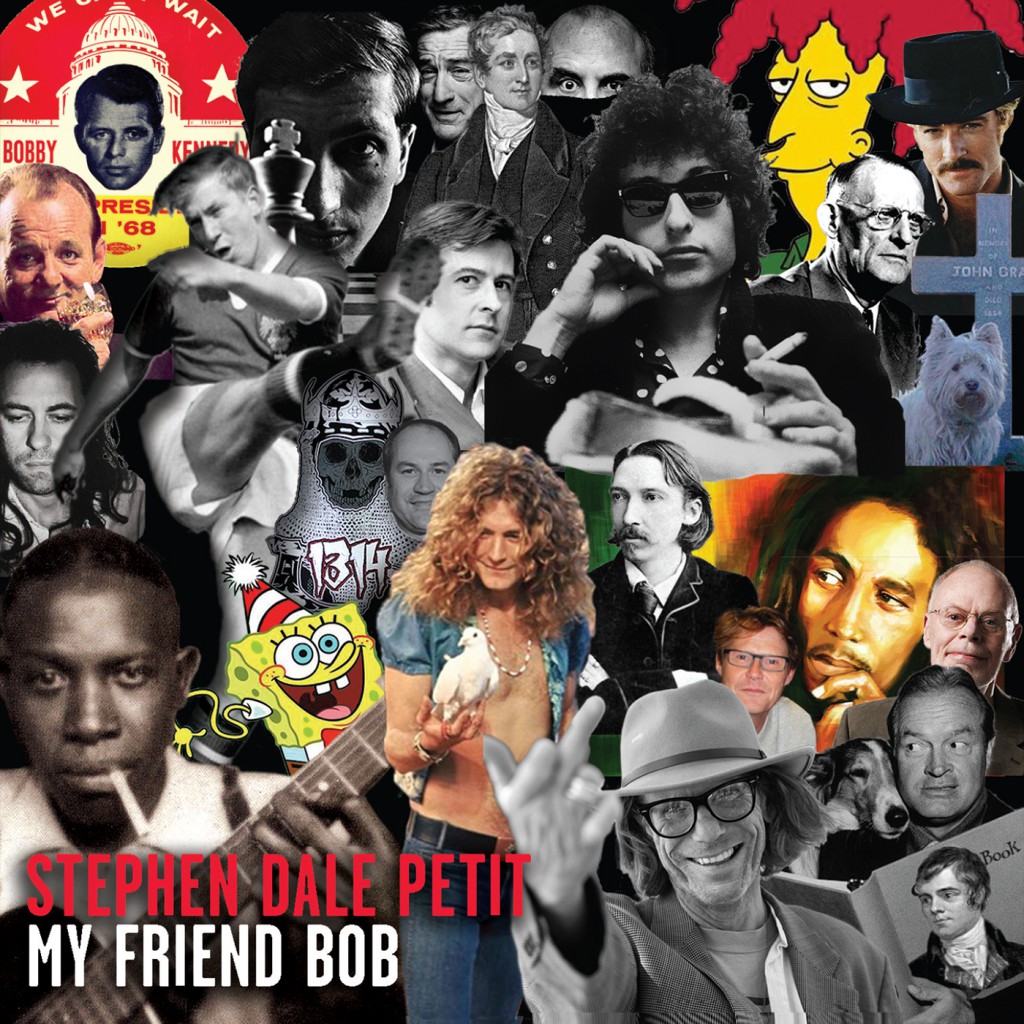 A word to the wise guy or gal: we therefore strongly recommend hauling ass over to Rough Trade West on Talbot Road W11 and asking for "My Friend Bob".